FRIDAY DISPATCH - 2-9-18
Friday
Dispatch
February 9, 2018
---
(Scroll down for important announcements)
This Sunday 2/11/18
New!! Adult
Sunday
School Begins @
9:30 A.M.
"God's Gracious Self-Revelation to His People"
(Epistemology of Knowing God)
Elder/Deacon Election Forms in this week's BulletinLOVE GIFT Offering for the Moncofsky family(Additional envelopes are on the round table in the church foyer.)The Lord's Table Evening Service

6 PM
"BABY BOTTLE CAMPAIGN"
for Care Net Pregnancy Resources
Baby Bottles Due

this Sunday

2/11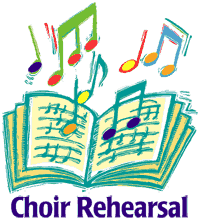 This Sunday

5:00 PM

!



Lois Greiner would like to thank the body of Emmanuel Bible Church for all of the cards, love, care, friendship, kindness and prayers that EBC provides to her.
Women's Ministry Meeting
Feb.15th @7PM

At the home of Marlene Garrison
18 Hillside Drive, Hackettstown, NJ
Questions? 908-797-5680




Women's Retreat Planning Meeting
If you would like to be part of this ministry, please come to our planning meeting on Wednesday, February 21st at 7 pm. The meeting will take place at the home of Heidi Snedeker
102 Sixth St, Hackettstown, NJ
Questions? 862-258-8075Upheld
Sr.High Youth Group Retreat


February 23-25

2018 VBS
Week of

July 23, 2018
Mercy Meals Ministry
Providing love to family, friends and neighbors when they are hurting is a calling for all Christians. One tangible manifestation of this love is providing meals to those in need. The family at EBC has a long tradition of doing this and it brings glory to God. We have a ministry here that tries to help in this regard, we have already prepared meals available for the body to give to friends, family or neighbors when time is tight and you do not have time to prepare a meal. They can be found in the hall closet freezer, just remember to sign out so we have a record of who is taking, who it is going to and which meals were taken. If you have any questions at all, please contact Gary
(908-883-0758
).
Books on Sale NOW! in the Church Foyer"THE CASE FOR LIFE"
By: Scott Klusendorf
58% discount at $8.00 ea.
(Originally $17.99 ea.)
Please make checks payable to EBC
In a culture that does not regard an embryo to be a human person with rights, we have organizations like Planned Parenthood receiving millions of dollars to fund abortions. Pro-lifers have been forced to retreat into a corner as they continue to lose the abortion debate in both the legal and social arena. Does the pro-life position have any merit? Can pro-life Christians enter the marketplace of ideas and defend their views while making an impact in our culture? Scott Klusendorf in his book
The Case For Life
delivers a powerful resource that aims at not only providing a philosophical, biblical, and scientific pro-life case, but equipping Christians to dismantle the common pro-choice arguments and rhetoric that are steeped in our culture.
"Re-Scheduled DATE"
New!! Ministry Opportunity!!
A group is forming for visitation of shut-ins. If the Lord is calling you, please come join us! We will be meeting
February 13 @ 7PM

(EBC Parlor)
to form a visitation schedule and address the objective of this ministry. If you know of someone that would benefit from this ministry, please let us know! Please contact
Sharon Kewer
@
973-985-9342
or
sharonkewer@gmail.com
if interested.
EBC CALENDAR OF EVENTS THIS WEEK
Monday

2-12
Explorer Girls (
4:15 P.M.
)
Tuesday

2-13
A.M. Women's Bible Study (
9:15 A.M.
)
Introductory "Shut-Ins" Visitation Meeting (
7PM
)
Wednesday

2-14
Valentine's Day
Thursday

2-15
Praise Team Rehearsal (
7 P.M.
)
Men's Evening Bible Study (
7 P.M.
)
Women's Ministry Meeting (
7 P.M.
)
Friday

2-16
Early Morning Men's Bible Study (
6:30 A.M.
)
Saturday

2-17
No Upheld SHYG Meeting
Feb 18
The Lord's Table Evening Service (
6 P.M.
)
19 Explorer Girls
20 A.M. Women's Bible Study
20 Evening Women's Bible Study
21 Senior Men's Bible Study
21 Upheld MSYG
22 Praise Team Rehearsal
23 Early Morning Men's Bible Study
23 Explorer Girls' PJ Party
23 Brigade
23-25 Sr. High Youth Group Retreat
---
Please Pray for EBC's Ministries
Sunday

School
-
Contact: Stacy Becker
College Ministry
-
Contact: Jackie Tyndall
Children's Church
-
Contact: Tonia Hrynoweski
Explorer Girls
-
Contact: Holly Roller
The Boys' Brigade
-
Contact: Rich Hrynoweski
Middle School Youth Group
-
Contact: Mark Huseland
Senior High Youth Group
-
Contact: Mark Huseland